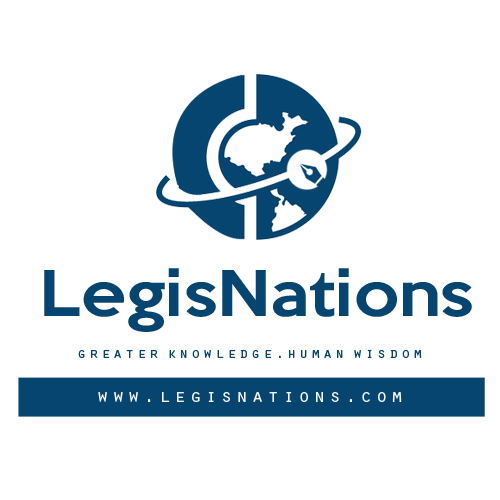 LegisNations has been assisting the Indian legal community since its inception. It is a forum where authors pool their resources to write on economic, social, political, and legal issues that are affecting people all over the world. LegisNations has been recognized as one of the top 100 Indian law blogs by Feedspot, with tons of readers from all over the world, as a result of its continuing efforts.
The LICAMR is an endeavour by LegisNations to bring you the latest conversations in the ADR sector as well as the perspectives of young writers who are interested in alternative dispute resolution. We encourage submissions from students and practitioners on topics that are arising in the field for the ADR posts.
The Legisnations International Centre for Legal Studies (LICLS) aspires to be an online law school accessible to all that raises knowledge about law in theory and practice while simultaneously doing high-quality research in the subject to aid policymakers. The Centre also aspires to provide a forum for stakeholders in the field of law, particularly in niche areas, to get professional training and legal education.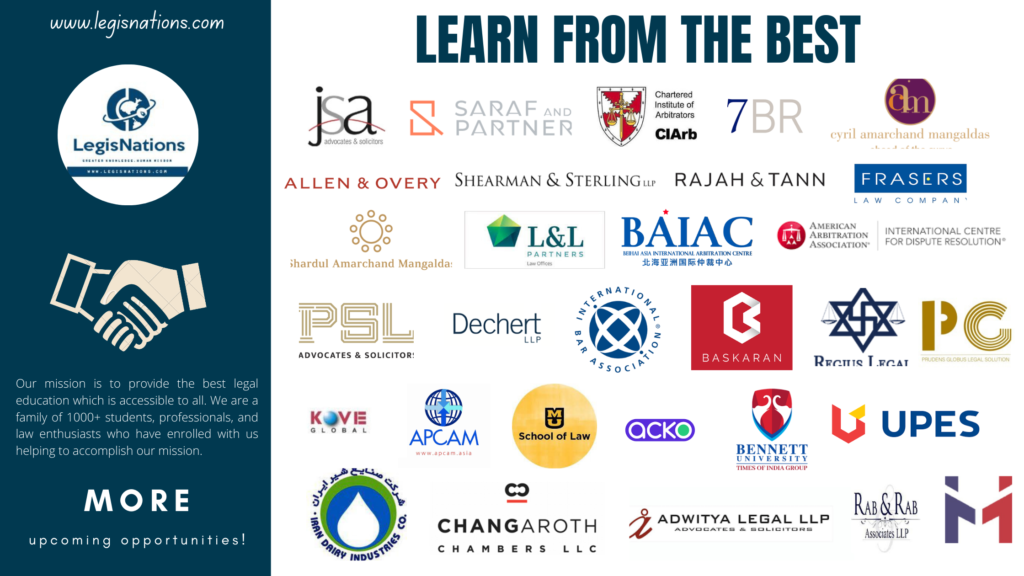 Founded in March 2020 with the goal of integrating legal aid and awareness initiatives, Legisnations has ventured into various avenues such as legal aid, legal awareness, think tank and legal activism, and so on – all with the underlying goal of contributing to the positive development of society through a strong socio-legal approach.
Our activities include the active dissemination of legal information through its official website, courses, webinars, internship programs for law students to help them develop a holistic personality with a socio-legal approach. The internship program offers insights into various projects, and provides them with a platform to promote and publish the art of research and legal writing.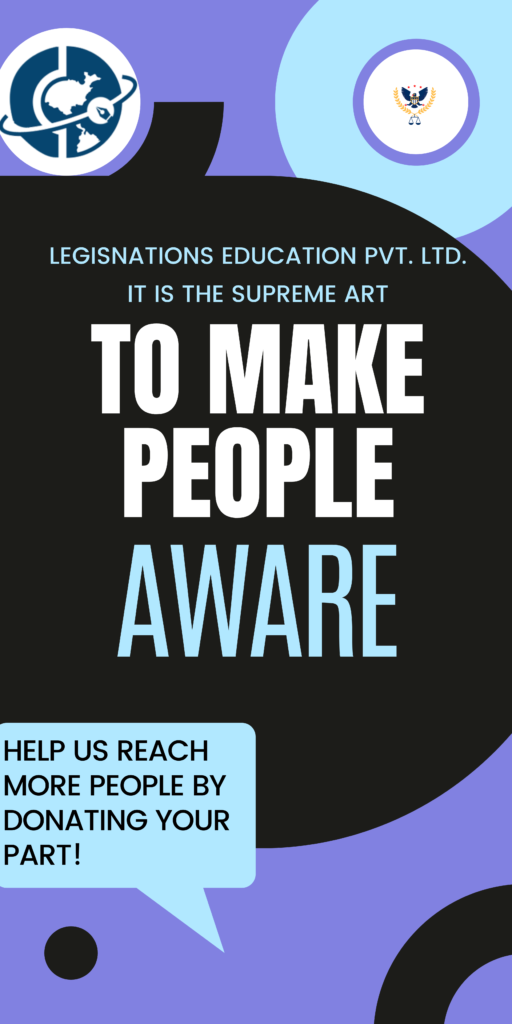 In India, there are hundreds of laws covering a wide range of topics. Many people are unaware of important legislation that they are obliged to be aware of. To deal with this scenario, various organizations in India have formed to provide legal help and legal education. Various groups are working on various legal assistance and legal awareness. There is a need for a single platform that would combine all of these activities. Legisnations is moving forward to solve this issue for the benefit of the general people.
Help us out by donating as less as 15 INR to accomplish our mission.
*We have already started this by donating a part of our revenue for this noble cause. 
Our Motivation to accomplish our Mission and achieve our Vision
ONE STOP DESTINATION FOR LEGAL WRITING SERVICES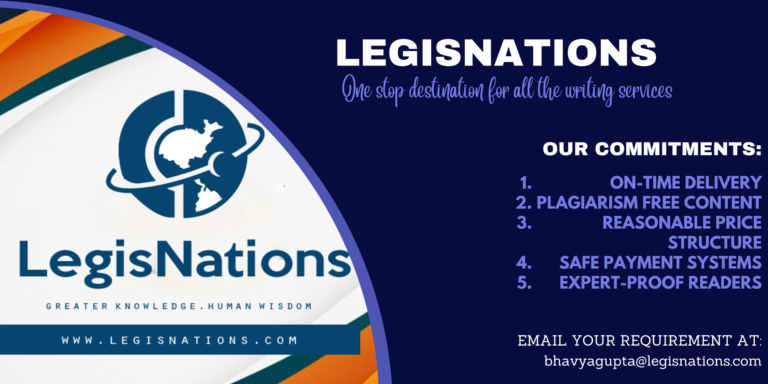 We are one of the most prominent businesses providing Legal Writing Services. We follow all of the typical college guidelines while changing the law dissertations, and your paper's needed structure, authentic writing style, and reference area, as we provide all of the sources that were used in the study of your paper. Our law thesis writer and professionals will provide you with an entirely error-free work. 
We will not assign your assignment to someone who does not have a clear understanding of the subject matter. Every one of our writers is thoroughly prepared for their work, and they have all completed a prescribed evaluation to be a part of the writing team. We even have PhD academics from the same instructional subject on our team to aid you even more. We don't just say it; we continually try to exemplify it. As a result, when you come to arrange with us, we normally provide you the ability to connect with your writer so you can be more satisfied that your work is in safe hands.
Our Commitments
· On-time delivery
· Plagiarism free content
· Reasonable Price structure
· Safe Payment Systems
· Expert Proof-readers